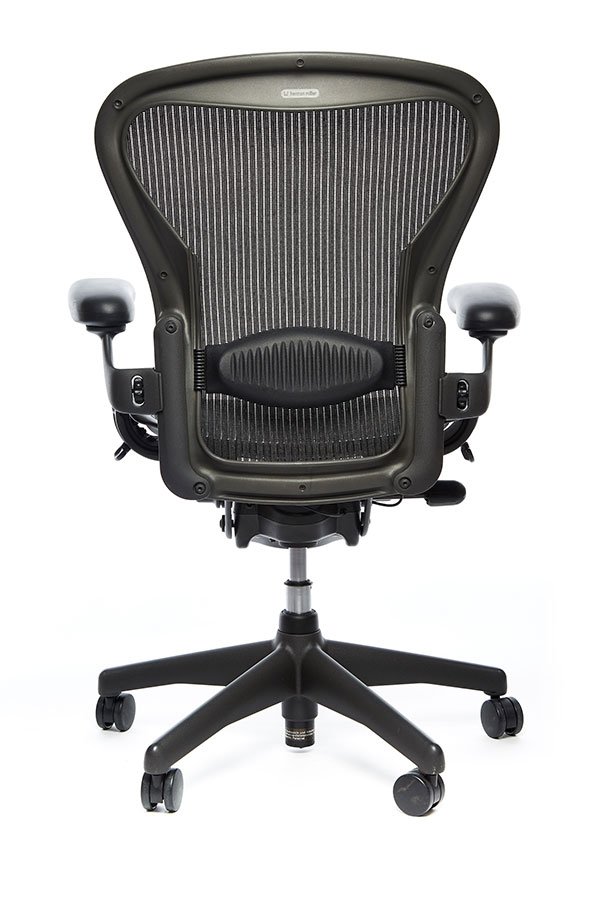 Ireland's Leading Supplier of Used Herman Miller Aeron Chairs
Discover the benefits of Herman Miller Aeron Office Chairs, Ergonomic, Adjustable, Breathable
How to design your boardroom Meetings can take time and sometimes too much time! For those of you who work in an office environment staff often spend a lot of time in the boardroom. In fact if you are in middle management you will spend approximately 35% of your day...
read more
You know you're a grown up when you finally decide to invest in a Herman Miller office chair – We popped in to Griffin Office Solutions in Athlone and got a surprisingly good deal on two second hand chairs today! They were so lovely to deal with, no pressure to purchase there and then, and we came away with exactly what we wanted. The chairs have a 12 month warranty and they not only stock parts but also do repairs in house. We were told each chair is stripped down and refurbished, cleaned and inspected, before they are put out for sale. What they can't refurbish they reuse for parts. My chair had "damaged seat" on the label but it is so hard to find the small bit of pulled stitching. None of the "damaged" stock actually looked damaged and the price range (depending on how many bells and whistles you're after) seemed to cater to most budgets!
I used the Blue Box storage for two months whilst moving home.
Great location, easily accessible and secure.
Great solution for temporary storage.
Thanks, Liam.
Top class service from sale to delivery and also after sales.
I love my new Herman Miller Aeron chair
Our Company have purchased various office equipment from Dermot and his staff, Very happy with the service and also the quality of Product, I highly recommend Griffin Office.
As each of us becomes more environmentally aware, we at Griffin Office Solutions pride ourselves on stocking quality and affordable used office furniture since 1994. We strive to keep our carbon footprint and our customers, low.