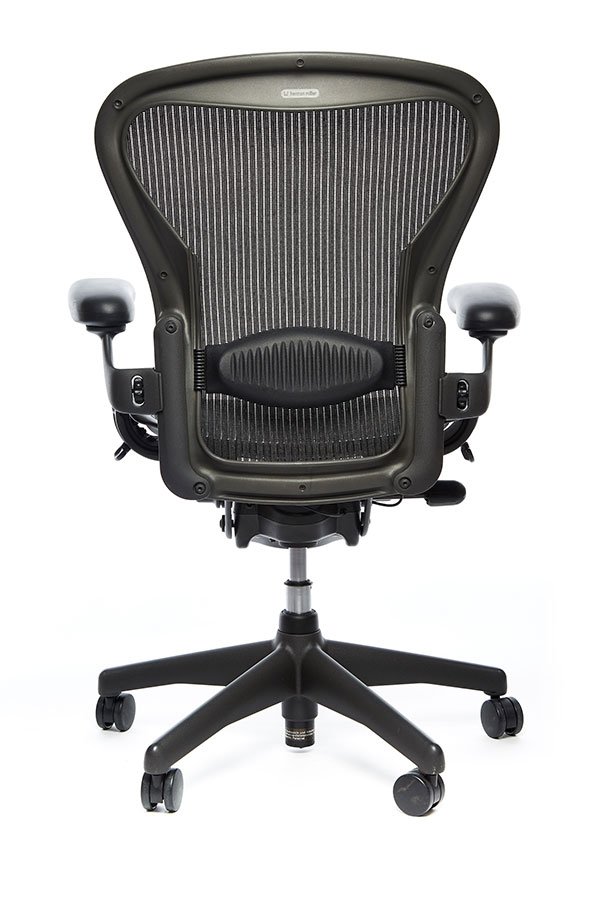 Ireland's Leading Supplier of Used Herman Miller Aeron Chairs
Discover the benefits of Herman Miller Aeron Office Chairs, Ergonomic, Adjustable, Breathable


The Herman Miller Celle Chair The chair that "fits like a glove". Featuring a stunning design, as is the norm with all of Herman Miller's office chair range, the Herman Miller Celle Task Chair is extremely comfortable, durable and supportive as well. One...
read more
Absolutely excellent service. Not only did they manage to find me a size C when I asked (and it was in very, very good condition), but they even came to my place and repaired the chair onsite when I found it to have a bit of a wobble in the gas cylinder, for free, even though that was months after purchase.
I would heartily recommend you buy here if you're looking for a good, long-lasting office chair !
Would highly recommend this place to get great quality items for a good price. I bought a number of items here recently and I am very happy with my purchases. Dermot is lovely and a pleasure to deal with. Ross was so careful not to damage anything when bringing in the furniture and had it assembled very quickly. Much appreciate the high quality customer service from start to finish.
"Great selection of used office chairs. Highly recommend. Purchased a good quality Aeron chair."
Please review us on Google Reviews!